Discover Your SeXy-Factor to Shine from the Inside Out
Have you ever noticed how some people can just walk into a room and totally "own it" with their energy, magnetism, charm, and just sheer sexiness? Those people, says Rúna Magnús, are very much in tune with their Sexy Factor – and that's what Rúna and I talk about in this interview.
Here are just a few things you'll discover.
The number one most important question to ask yourself before entering a meeting – or even just before going to work. Answering this question will allow you to more authentically be your sexy self.
How your life feels when you're truly in touch with your "Sexy Factor" and natural flow.
RUNA MAGNUSDOTTIR a.k.a RUNA MAGNUS the Internationally Awarded Personal Branding Speaker, Author & Strategist. Globally Supporting the 21st Century Leaders and their Teams to Make Their Mark Global by Branding their X-Factor, the thing that makes them special, unique, brilliant, extraordinary.
Visit Runa online at: www.runamagnus.com/
---
Get your copy of Rúna's free e-book, Your SeXy-Factor: 5 Tips to Shine from the Inside Out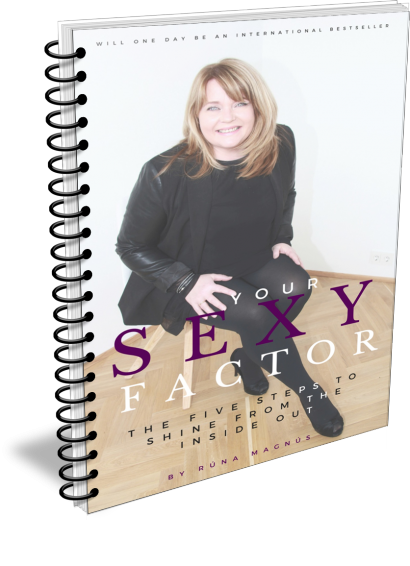 ---